Dans la peau d'un robot (french version)
The workshop will be taught in French. For the english version, please click on the workshop named "Talk, think and act like a robot".
Description
Cet atelier explore les algorithmes, le code informatique et la robotique afin de comparer la façon dont les humains et les robots agissent ou réagissent. Les activités pratiques permettent aux élèves de répondre à des questions comme : en quoi les robots diffèrent-ils des humains ? Les robots pensent-ils différemment des humains ? Comment pouvons-nous interagir avec les robots ?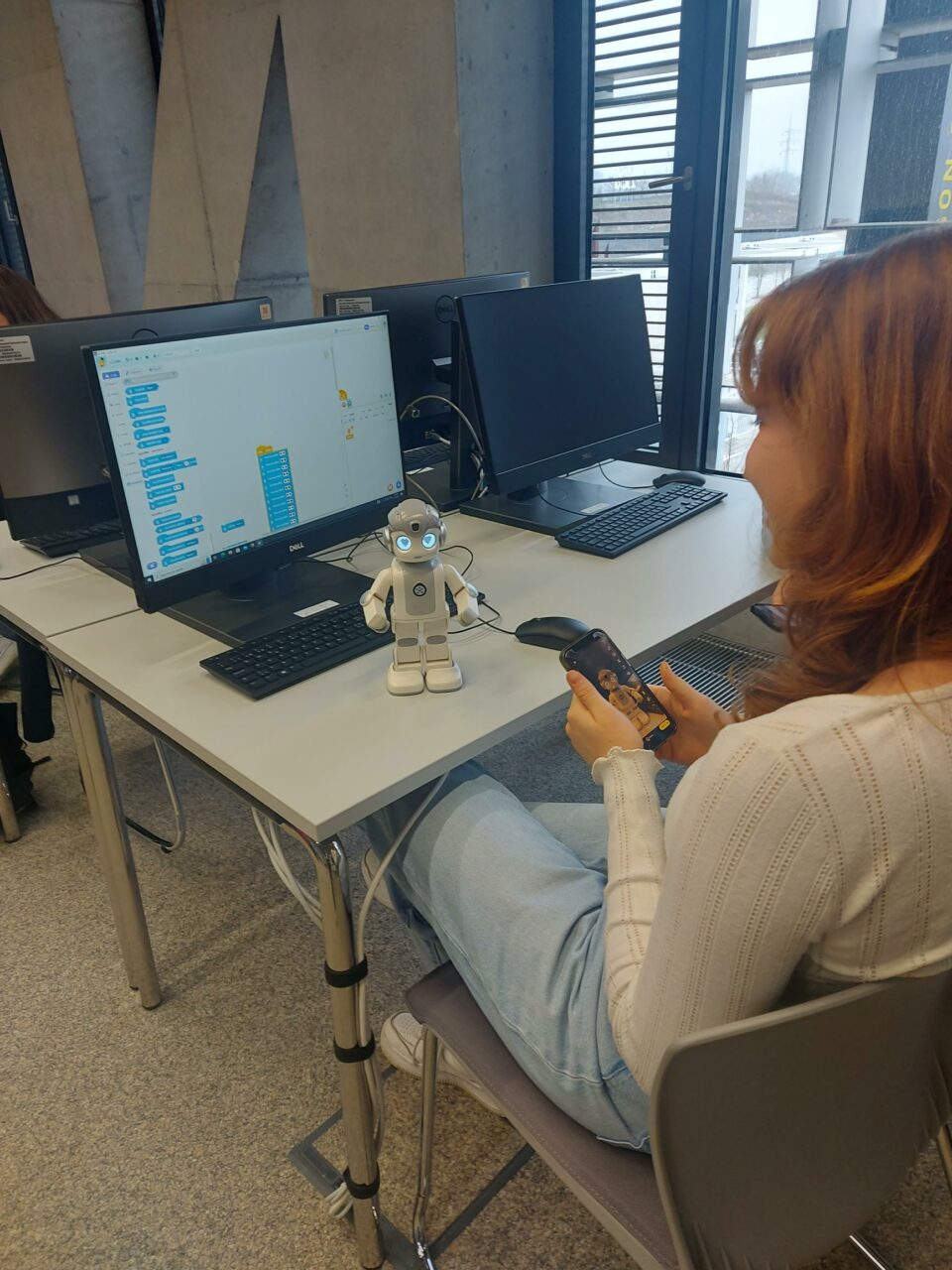 Objectifs pédagogiques
Cet atelier de 3 heures est conçu pour les adolescents de 12 à 15 ans et aborde les thèmes suivants :
Parler comme un robot
Les participants découvrent l'histoire des ordinateurs et du code, en apprennent davantage sur la programmation et font une série d'exercices en ligne et sur le papier.
Penser comme un robot
Les participants en apprennent plus sur différents types d'algorithmes et découvrent comment ils peuvent être utilisés dans notre vie quotidienne pour résoudre différents types de problèmes. Ils explorent aussi les liens avec l'intelligence artificielle.
Agir comme un robot
Les participants découvrent comment faire marcher un robot par le biais d'expériences pratiques, explorent les idées de conscience et d'émotions pour un robot, et réfléchissent à des applications concrètes pour les robots.
Cet atelier sera enseigné en français.
Lieu
Les ateliers d'informatique se déroulent à la Maison du Savoir sur le Campus Belval. Patientez à l'accueil, nous viendrons vous y accueillir pour vous mener à la salle.
Si vous venez en voiture ou en car, prenez l'A4 et suivez-la jusqu'au bout, puis suivez les panneaux vers « Belval ». Sur le campus, il n'y a malheureusement aucun panneau indiquant le chemin jusqu'au bâtiment de la Maison du Savoir. Veuillez utiliser le plan ci-dessous pour vous y rendre.
Si vous venez en train, descendez à la gare de « Belval Université ». Notre bâtiment se trouve à environ 10 minutes de marche de la gare. Plusieurs bus peuvent également vous amener jusqu'au Campus de Belval.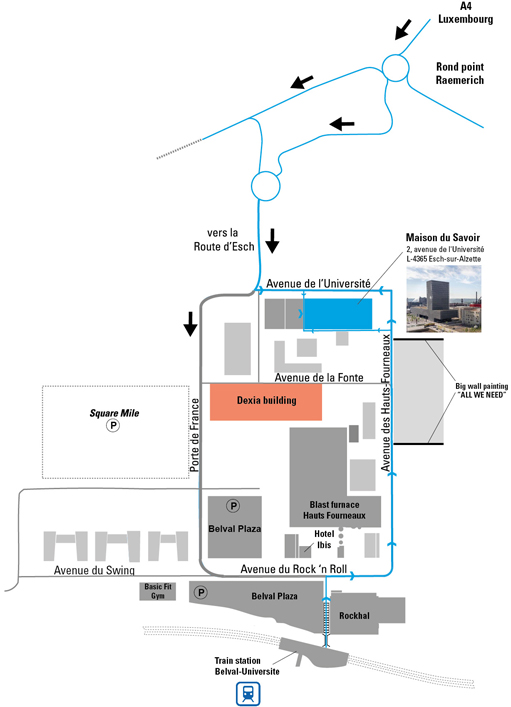 Schedule